P1, P2 and P3 have fun with Izak 9
28th Nov 2014
We had fun exploring the different cubes. We took one cube each and talked about one of the faces on "our" cube.
Things we said:
There are lots of different colours.
There is a number inside a circle.
I like this blue side its the New Holland colour.
18 is an even number. It is double 9.
Yellow - Mrs Todd's favourite colour.
Mine has a yellow circle with number 11 inside.
We could try to make a number line from one to eighteen.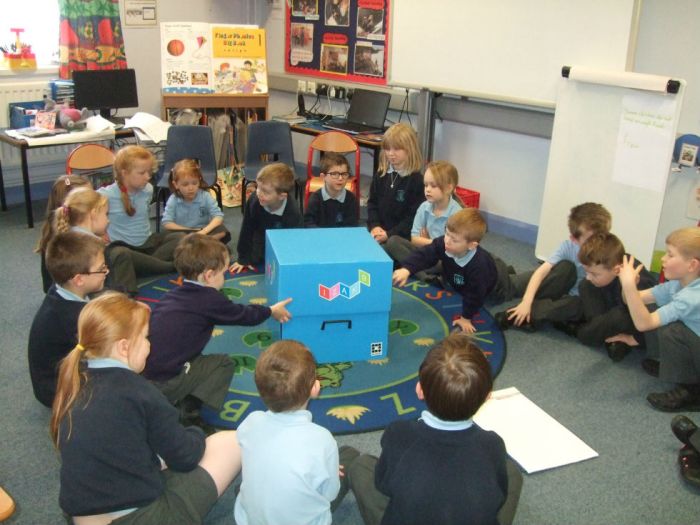 Archive
Izak 9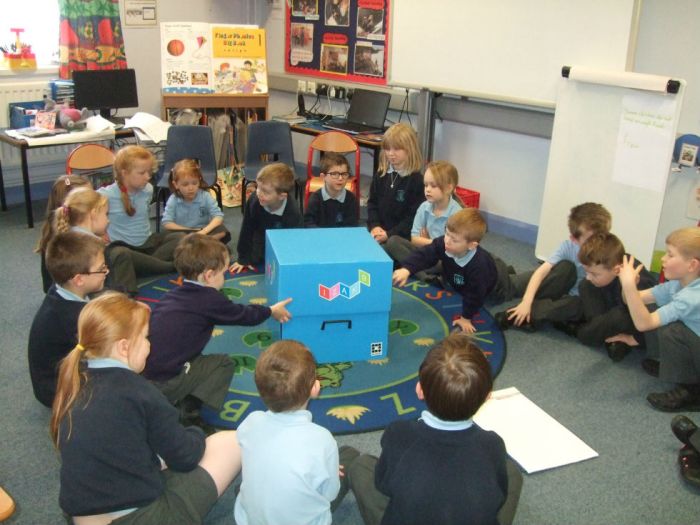 Kirkinriola Primary School, 5 Clougher Road, Ballymena, BT43 6TB | Telephone: 028 25644959 E: info@kirkinriolaps.ballymena.ni.sch.uk

WEBSITE BY: SCHOOLWEBDESIGN.NET | Login